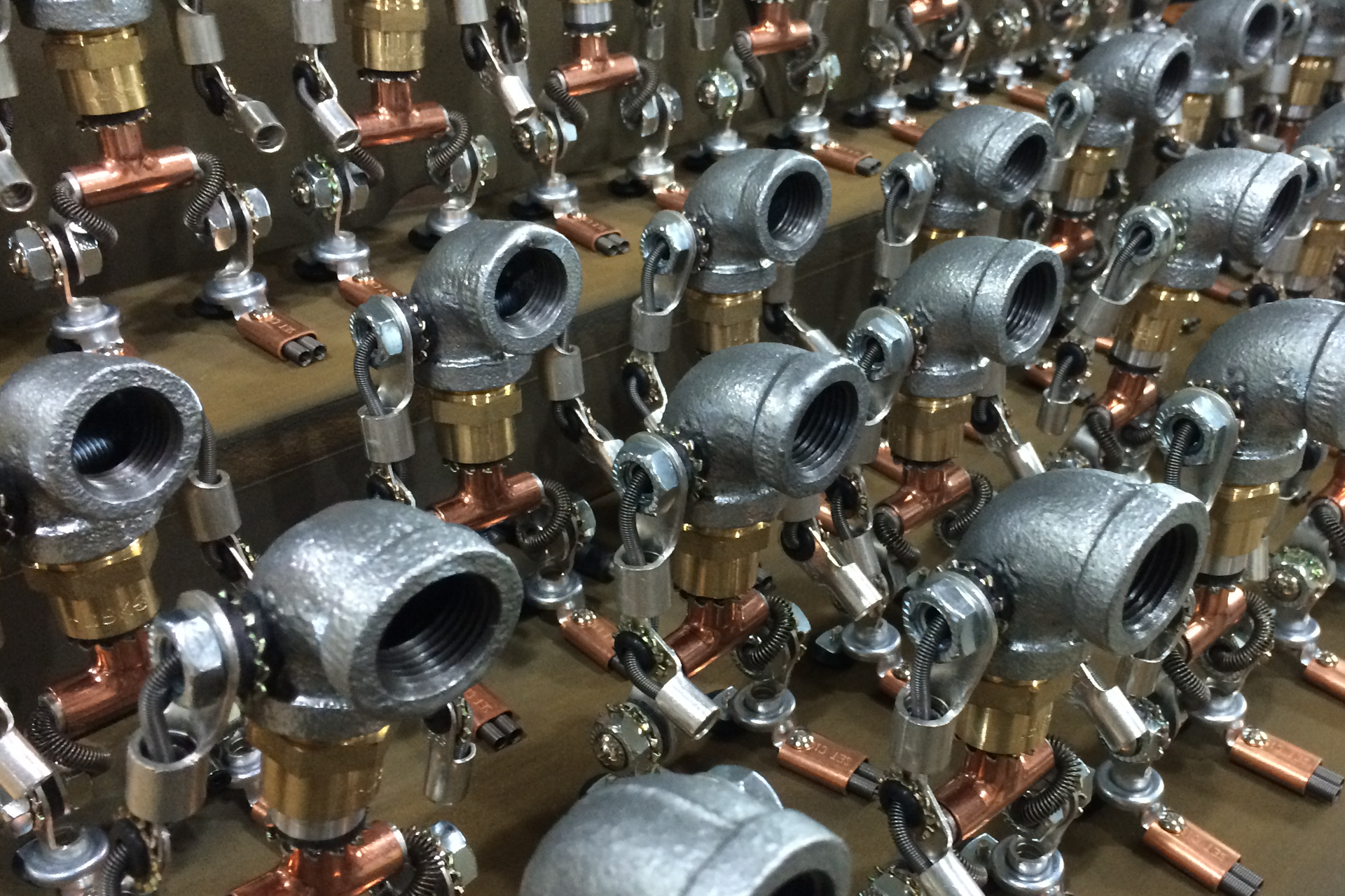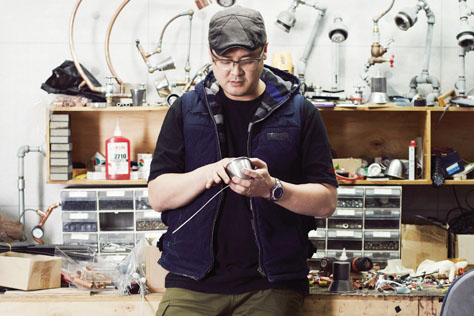 We make funny things!
ROBOTOYS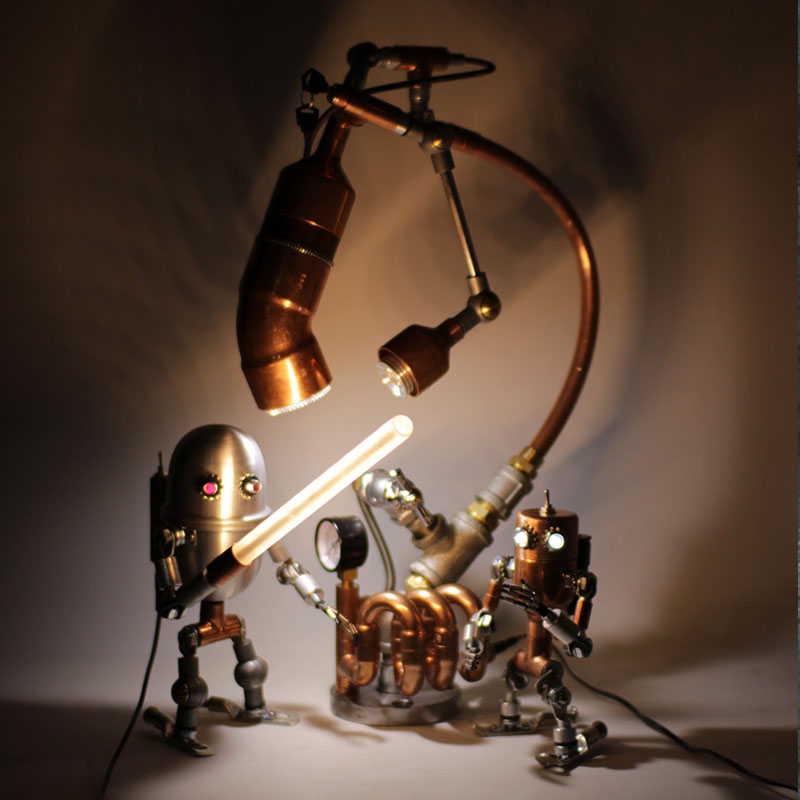 Creator's Philosophy
As a creator, Mr. Y.N, Choi, has been working on making wholly new creative value products utilizing various plumbing materials and electric wires. He analyzes the standard materials in a way of new perspective and redefines the new value and usage.
By doing this process, newly defined materials are assembled to be reborn as new sculptures with totally different shape and structure. Making new value craftworks with compatibly correlated multiple plumbing and electric wire materials has been amusement as well as a work for Mr. Choi.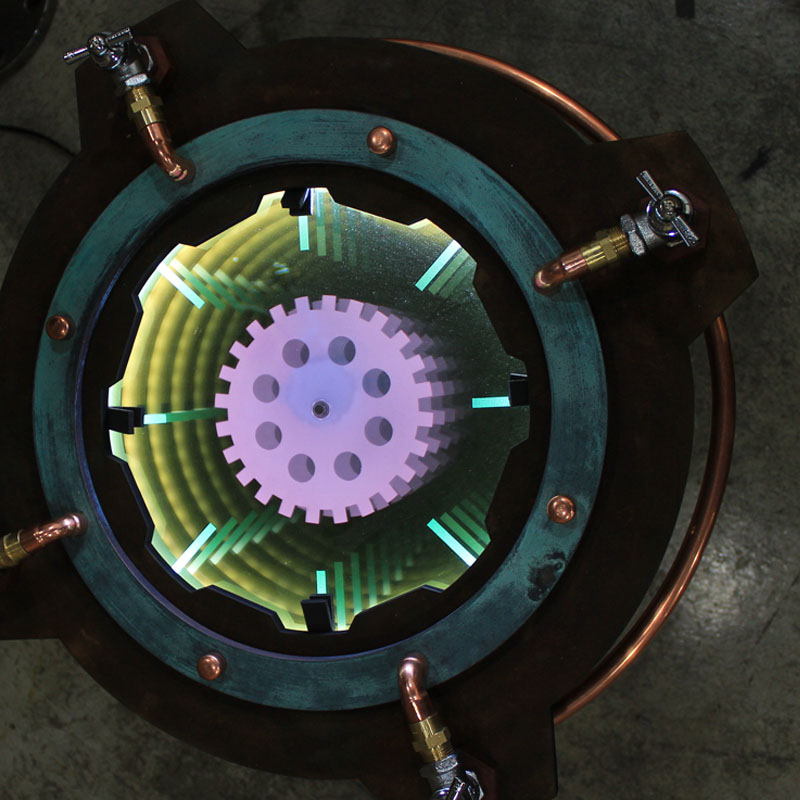 Since 2011, Mr. Choi has been showing his masterpiece works of steampunk style lighting decors at fairs and exhibitions while working on new models in collaboration with other well-known brands in Korea. Mr. Choi's works covers from vintage style lighting with analogue sentiment to steampunk flair decors.

Currently, Mr. Choi is focusing on art toy for décor and collection mostly for grown-ups. But his crafts are equipped with practical function for everyday life.
Lightings, watch stands, Bluetooth speakers, smartphone stands, diffusers and other craftworks of Mr. Choi are offering not only the visual excitements but also the functional convenience to enhance your lifestyle.